Tax Credit Information
Reduce your Arizona state tax by contributing to Littleton Elementary District schools! It's simple; anyone can participate. Simply use the tax forms provided on this page.
Credit eligible fees paid and contributions made to a public school from January 1 through April 15 of a calendar year may be used as a tax credit on the prior year's tax return. For example, qualifying contributions made to a public school January 1, 2023, to April 15, 2024, may be used as a tax credit on either your 2023 or 2024 Arizona income tax return.
The tax credit, allowed by Arizona Revised Statute 43-1089.01, allows individuals to receive a tax credit of up to $400 for supporting extracurricular activities in public schools. This credit is a dollar-for-dollar reduction of your taxable income regardless of whether or not you have children attending within the district! It is not available for businesses. If you have questions regarding this great benefit, feel free to contact us. We'll be happy to answer your questions.
Choose your school and the program that you'd like your tax credit to go to below. Payments will be processed through MySchoolBucks.
[dizo_image_hover button_url_new_window="1″ module_link_url_new_window="1″ _builder_version="4.21.0″ _module_preset="default" global_colors_info="{}"][/dizo_image_hover]
[dizo_image_hover button_url_new_window="1″ module_link_url_new_window="1″ _builder_version="4.21.0″ _module_preset="default" global_colors_info="{}"][/dizo_image_hover]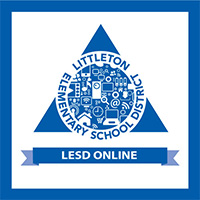 [dizo_image_hover button_url_new_window="1″ module_link_url_new_window="1″ _builder_version="4.21.0″ _module_preset="default" global_colors_info="{}"][/dizo_image_hover]